Furniture Cleaning In Boston
If you own any type of upholstered furniture, nine times out of ten, it will need regular care to last you for longer time. Furniture cleaning encompasses cleaning, dusting, vacuuming and removing stains to get the most wear and value from it. Frequent vacuuming helps to keep soil from remaining embedded in the fabric.
UCM Carpet Cleaning of Boston service makes cleaning old furniture easy. Protecting your furniture fabric helps to keep its useful life over a longer time period. However, if you have had your furniture for several years and it is worn, we will make it look like new.
Cleaning upholstered furniture requires taking care of spills right away. If the stain or spill remains on the furniture too long it will be harder to be removed.
Cleaning Leather Furniture
Cleaning leather furniture requires more caution. You have to know the type of leather covers your sofa because each type of leather has different methods for cleaning. Leather furniture cleaning procedures are quite difficult and require special attention.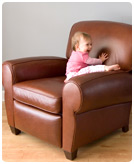 Types of Fabrics We Clean
We can clean any type of fabric including very delicate ones. Call our office for more questions.
Suede Furniture
Suede is highly visible when it needs cleaning. Cleaning suede furniture is a delicate process. Silicone spray is a household product that can be used, but preferably it is best to get UCM Carpet Cleaning of Boston to do a more professional job to ensure that no harm is done.
Microfiber Furniture
Micro fiber furniture is the easiest to clean. Cleaning micro fiber furniture requires less chemical solutions because it is stain resistant and does not absorb residue. A drop of mild detergent or dish washing liquid mixed with water is a great way to clean micro fiber furniture. You may need to have your micro fiber furniture steam cleaned occasionally. We are experts in how to steam cleaning furniture.
Antique Furniture Restoration
Cleaning antique furniture utilizes a restoration process. If the furniture was previously covered with wax, then getting the wax off is the first step to restoring it back to its natural beauty. Our experts in furniture restoration can make your Antique furniture come alive right at your home.
Call UCM Carpet Cleaning of Boston Now And Enjoy Limited time offers for Your Furniture.